Whether you're selling on Amazon as a third-party seller or you've opened your own store, the demand for payment options will become apparent quickly. The good news is that there are various ways to accept payments on Amazon. The bad news is that each option has its own drawbacks and limitations.
This post will provide you with all the information you need about how to receive money on Amazon and learn alternative ways to get paid via PayPal.
Contents:
1. Introduction to selling online: the best Amazon payment options (excluding PayPal)
2. What is Amazon Pay? – Is it a good PayPal alternative?
3. Do Amazon and PayPal work together?
4. How can Amazon accept PayPal? – alternative methods
5. Is the PayPal Key option still available?
6. Affirm Amazon: how does the "buy now pay later" model work?
7. Tricks for selling on Amazon, Shopify, Etsy, Walmart, and eBay [without PayPal]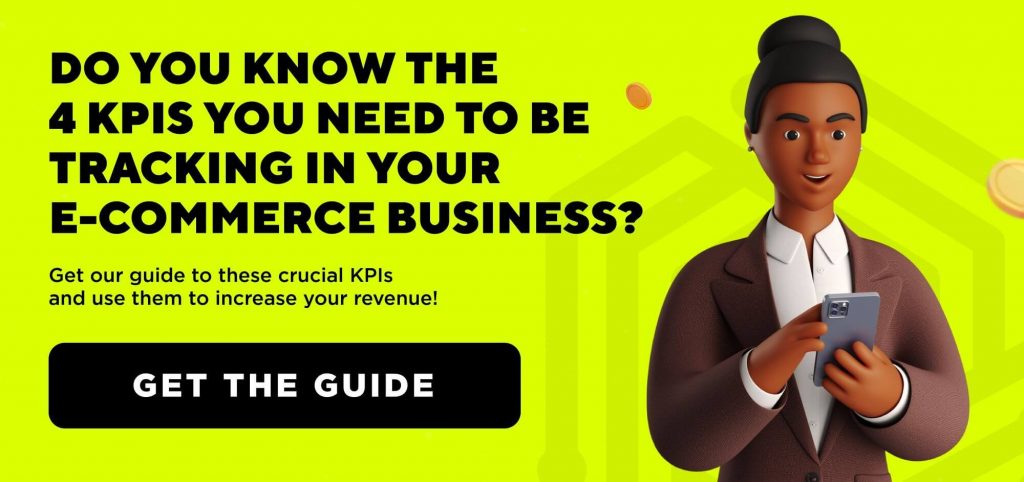 Introduction to selling online: the best Amazon payment options (excluding PayPal)
Amazon is one of the largest shopping destinations online. It has over 300 million active users ordering as many as over 1 million items a day in the peak season (during the holiday rush).
Starting an Amazon store may be a great solution whether you decide to expand your business or start selling online from scratch. Selling on Amazon can be very profitable, but it does take work. Receiving payments will be difficult if you're not set up to accept, process, and account for them.
That's why we want to take the time to explain your options for payment processing on Amazon.
List of Amazon's payment options
There's a vast variety of payment options offered to Amazon sellers because not every buyer will want to make a purchase with the same payment method. If you're looking to sell on Amazon, you might be wondering what payment options are available for buyers and merchants.
Here's a quick rundown of the Amazon's options you'll have:
Amazon Pay. It's a payment system that offers businesses a built-in checkout option for all online buyers with an Amazon account.
Payment service providers (or PSPs). Your Amazon store needs to be assigned either to your bank account or to a bank account provided to you by an approved PSP as a deposit method. Amazon doesn't allow disbursements from other payment providers.
Gift cards. Buyers can purchase a range of Amazon gift cards from different brands including Apple, Google Play, Visa, and Amazon gift cards. Gift cards also step up as a solution for paying with third-party providers, since Amazon doesn't support many of them, for example, PayPal.
Amazon Store Cards. Amazon accepts its own credit cards, including the Amazon.com Platinum Visa Card, Amazon Prime Store Card, Amazon Secured Card, and Amazon Prime Secured Card.
What is Amazon Pay? – Is it a good PayPal alternative?
Amazon Pay is Amazon's own payment system developed by the marketplace itself. This online service allows small businesses to give customers a chance to choose their preferred way of payment and allows processing payments securely on the site.
📌 Note: With Amazon Pay, customers can not only buy products from third-party sellers and vendors on the marketplace but they can use their Amazon Pay balance to shop on other websites as well – not just on Amazon.
Advantages of Amazon Pay for online sellers
As Amazon continues to grow, so does the opportunity for independent sellers to reach customers directly. This is especially true with Amazon Pay. However, it can be challenging for sellers to integrate a new payment system into their shopping cart and other back-end systems. Fortunately, there are many advantages of using Amazon Pay as an e-commerce seller.
Here are some of them:
It's a secure way to accept payment from all buyers with Amazon accounts
Amazon takes care of establishing trusted relationships with buyers all over the globe so that you as a business owner don't have to worry about this. A simple and trusted checkout experience that is recognized by hundreds of millions of Amazon shoppers will add credibility to your store.
It's free and has no extra fees
Using Amazon Pay doesn't add any merchant fees to the sale: no transaction fees, membership fees, currency conversion fees, foreign transaction fees, or any other fees – your money is safe.
Please note that some fees can be added on the side of the card issuer (for example, a foreign transaction fee if shopping takes place in a country different from the site the card was issued by).
It supports a variety of payment methods
Amazon Pay accepts credit and debit cards. The credit cards currently accepted include Visa, Mastercard, American Express, Diners Club, and JCB. The Amazon Gift card is also available for use with selected merchants.
It's scalable and allows you to sell more on other sites as well
To an independent seller, this means you offer Amazon Pay as a payment gateway in your own online shop or on other marketplaces. For example, this method will work for the Shopify Amazon cross-platform integration.
Do Amazon and PayPal work together?
Does Amazon accept PayPal?
Well, there's no native Amazon PayPal integration available for Amazon sellers. The major reason for that was a historically close partnership between PayPal and eBay, the biggest competitor of Amazon. The second one is that Amazon Pay also competes with PayPal as a payment gateway.
Nevertheless, if you have a PayPal account, there are workarounds that will allow you to use PayPal on Amazon.
How can Amazon accept PayPal? –alternative methods
There are actually three alternative ways to use Amazon – PayPal indirect integration which can save you:
Create PayPal Cash Card
You can request PayPal's Cash Card, which is actually just a debit card. If you have a Business account, you can apply for the PayPal Business Debit Mastercard.
It's completely free and all that needs to be done is to request your personal PayPal Cash Card on the PayPal website.
PayPal Cash Card allows you to make payments that are drawn directly from your PayPal balance. Once the PayPal Cash Card is on hand, it can be used as a payment method on Amazon.
📌Note: Pay attention that PayPal can charge you some fees when adding money to the account.
Buy Amazon Gift Card with PayPal
Your customers can buy Amazon's gift cards using their PayPal account and then use this gift card to purchase your goods. Bear in mind, that as the last two methods aren't direct ones, it may require a few days to process the transaction. But all PayPal transactions can be easily auto-recorded and reconciled by Synder, so you won't have any bookkeeping headache about the funds.
Is the PayPal Key option still available?
No, not anymore.
Unlike PayPal Cash Card, PayPal's Key method used to be a virtual credit card with actual card number, expiration date and security code. The customers could use this PayPal Key card when buying online without waiting for a real plastic card arrival. The downside was that not every PayPal user could create such a PayPal Key.
This option is no longer available due to the fees percentage and issues with federal tax payment processors.
Amazon announced that it would accept Venmo, which is owned by PayPal, as a payment option in the US in 2022. The actual date is still not specified.
Affirm Amazon: how does the "buy now pay later" model work?
Buy now and pay later is a payment model allowing customers to pay over time without finance changes or paying interest. Those with Amazon business accounts can use the Pay by Invoice service. But what about all other Amazon's shoppers?
The BNPL is an alternative to Amazon payments, the option is really close to loans in its definition. Customers can now buy your goods when they have fallen in love with them even if they don't have the whole budget right away. They will pay in small installments later. For merchants, it means more possibilities to catch clients while they're "hot" and close the deal. On the not-so-bright side, this option brings delays in payments and a certain level of operational inconvenience due to the negative cash flow in your bank account.
Tricks for selling on Amazon, Shopify, Etsy, Walmart, and eBay [without PayPal]
Trying to reach out to as many customers as possible, you might decide to start selling online not only on Amazon but on other popular marketplaces too, such as Shopify, Etsy, Walmart, and eBay.
When your business is present on several e-commerce sites simultaneously, you might wonder if there are ways to somehow integrate these platforms, or at least share some valuable information between them to optimize your business processes.
There are two integration tricks we can share with you.
1. Shopify Amazon integration
For maximum Shopify Amazon integration, try adding the Amazon Pay button to your Shopify online store. Enabling this payment option won't require any programming and will be quite easy.
Just like PayPal or any other external gateway, this system is very easy to add to your site. Buyers with an Amazon account can use their credentials to pay you quickly, without having to add any information manually.
The marketplace will not share the full credit card, debit card, or bank account data with any parties that accept Amazon Pay. The merchant only receives the information that is required to complete and support a transaction. This information usually includes the client's name, email address, and shipping address.
2. Amazon Walmart, Amazon Etsy, eBay Amazon
Unfortunately, Amazon Pay will not work for Etsy, Walmart, and eBay the same way it does for Shopify. However, there's another secret to get the most out of connecting Amazon – Walmart, Amazon – Etsy, and eBay – Amazon.
Synder accounting software allows e-commerce companies to add multiple sales platforms into their accounting.
It means if you have online stores on Amazon, Etsy, Walmart, eBay (and Shopify too), you can get all sales data from each source automatically synchronized into your accounting system. With no manual work involved. You will know how many sales you've made via what channel, as well as what the net and gross amounts are. The customer, vendor, merchant fees, and shipping data will be correctly reflected as well. It will be much easier to track inventory and even pay taxes, as all your financials will be securely recorded in one place.
Bottom line
The truth is there's no right option when choosing the payment method for your Amazon business. The true question is how much you're ready to adapt and improve the existing ways to process the payments.
It's in your best interest to provide the most convenient payment options to your customers. And sometimes this means taking advantage of third-party software solutions.
Try Synder and feel the difference not only in cash flow management but also in the overview of the business performance in general in the form of Synder Books and Synder Insights.
Check the possibilities for yourself by trying out the features during a 7 day free trial or contact our specialists to schedule a demo session for yourself and/or your accountant and let them walk you through the whole process of Synder workflow and help whenever you have any questions. Contact Synder support if you have any questions!