Analytics tools for e-commerce are vital for countless tasks–from monitoring customer behaviors and refining your conversion strategies to evaluating which products are selling well (and which aren't). Online retailers use business insight solutions to capture data and package it into clear, useful reports that ultimately help them drive better sales.
Today, we'll break down the four major types of e-commerce analytics to explain the metrics that matter most.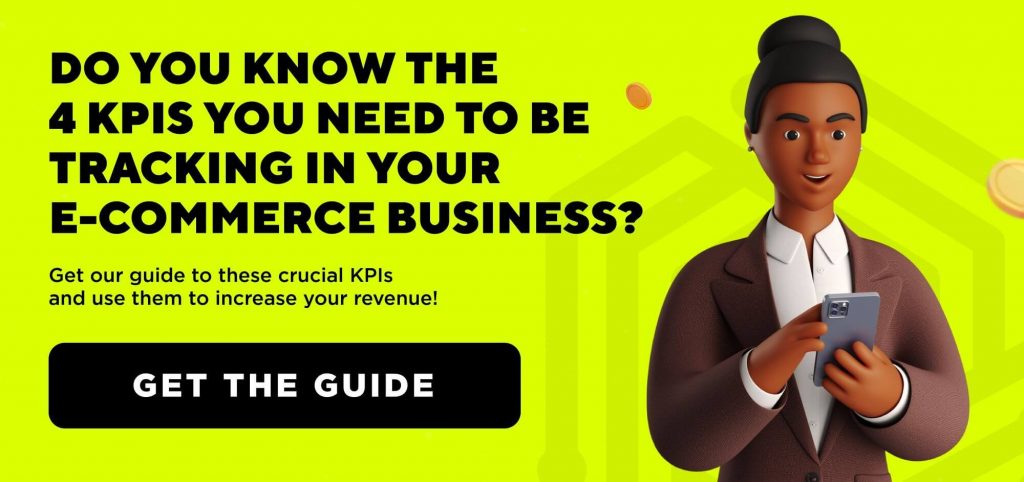 Different Types of E-Commerce Analytics
The key is all in the data, whether you're updating your marketing plan or need to know what to include in a business report.
Below, we look at the primary types of e-commerce analytics and the business benefits.
1. E-Commerce Audience Analytics
Perhaps the most important data in e-commerce is your audience, helping you build a better picture of who your customer is, so you can tailor your promotions and interfaces to improve engagement.
Data available includes things like:
Average customer age
Typical occupation and income
Location
Languages spoken
Another valuable aspect of customer analysis is looking at how your audience uses your services–do they shop on a mobile device or laptop? How many visitors log in from an Android device? When you fine-tune your customer persona, you can hugely improve your targeted marketing and start to identify the pain points you need to address.
2. Retail Customer Acquisition Analytics
The next step is to use e-commerce analytics to uncover insights into acquisitions–how do customers find you? Acquisition data is incredibly relevant because it tells you which online channels are worth investing in or which types of promotions attract the most visitors to your store. This analysis process delivers information that feeds into a successful marketing strategy, such as:
Your return on the cost of paid online ads
Conversion rates for socials, blog posts, and third-party content
Visitor counts arising from email campaigns
If you know which channels are most profitable, you can allocate your budget to areas where you can be confident it'll have the biggest impact on revenue.
3. E-Commerce Conversion Analytics
We've mentioned conversions, but this area deserves a separate slot because your conversion rates mean everything to your bottom line. It's great to have high visitor numbers, but if a tiny fraction converts into paid-up customers, something isn't working.
In e-commerce, a conversion assessment will draw on data to tell you:
When, on which pages, and after how many visits does a browser convert into a buyer?
Which channels do your highest-converting customers come from?
Are there particular landing pages that never convert (and therefore need to change)?
You can get as in-depth as you need, quantifying how customers behave, why they abandon a shopping cart, and how many return as repeat shoppers. E-commerce businesses also use conversion analysis to look at financials and assess how much revenue they make per conversion–and whether there are opportunities to improve that figure.
4. Online Behavior Analytics
Finally, let's talk about consumer behavior–what does your average customer do when they land on your home page? The data here ensures you understand how customers perceive each element of your app, website, or store.
For example, you might use your analytics to identify:
The marketing content visitors click on most
Bounce rate benchmarks for your store
Time spent on each website page
Icons that achieve the most engagement
Product pages that receive high visitor numbers but few sales
It can be impossible to assess your e-commerce store impartially. Behavior analytics show you what your customers really think so that you can respond accordingly.
The Importance of E-Commerce Analytics
Analytics aren't purely an administrative exercise–they allow you to dive deep into the customer experience and make informed decisions to improve sales, engagement, and profit. Without any data analysis, you're making an educated guess about what will prompt a visitor to check out or encourage a previous customer to return. Learning how your customers react and which promotions achieve success is crucial to a winning marketing strategy.