Synder will automate the accounting for Afterpay sales and categorize them in your books automatically once you connect and configure the Afterpay integration with Synder. The connection process is very simple, here is what you need for it:
Merchant ID
Secret Key
Learn How to connect Afterpay to Accounting Software in this helpful guide.
Please follow the steps below to acquire the details needed from your Afterpay account:
Access the Home page in your Afterpay account.
Copy the Merchant ID from the footer of the page below the Orders list.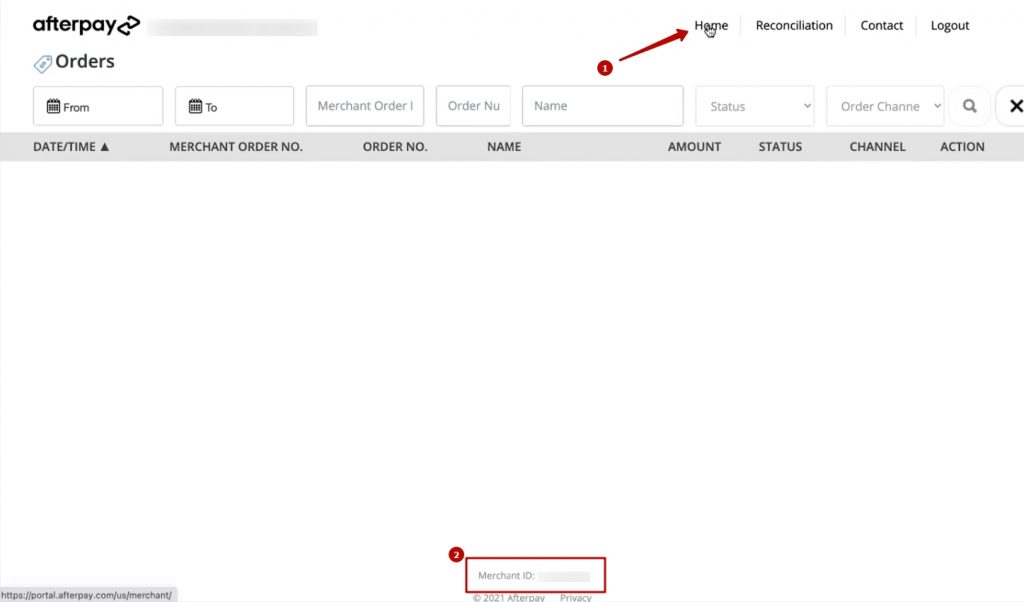 A Secret Key is equivalent to a password for connecting to Afterpay.  The Afterpay team should have sent your Secret Key to the email linked to your Afterpay account, find the email in your inbox and copy the Secret Key.
Note: If you cannot get the Secret Key from there, please, reach out to your Business Development Manager to obtain your Secret Key. Alternatively, you can reach Afterpay Merchant Support by raising a ticket or contacting the team directly. 
Paste your Afterpay details to the corresponding fields in Synder and hit Connect to grant permission to Synder.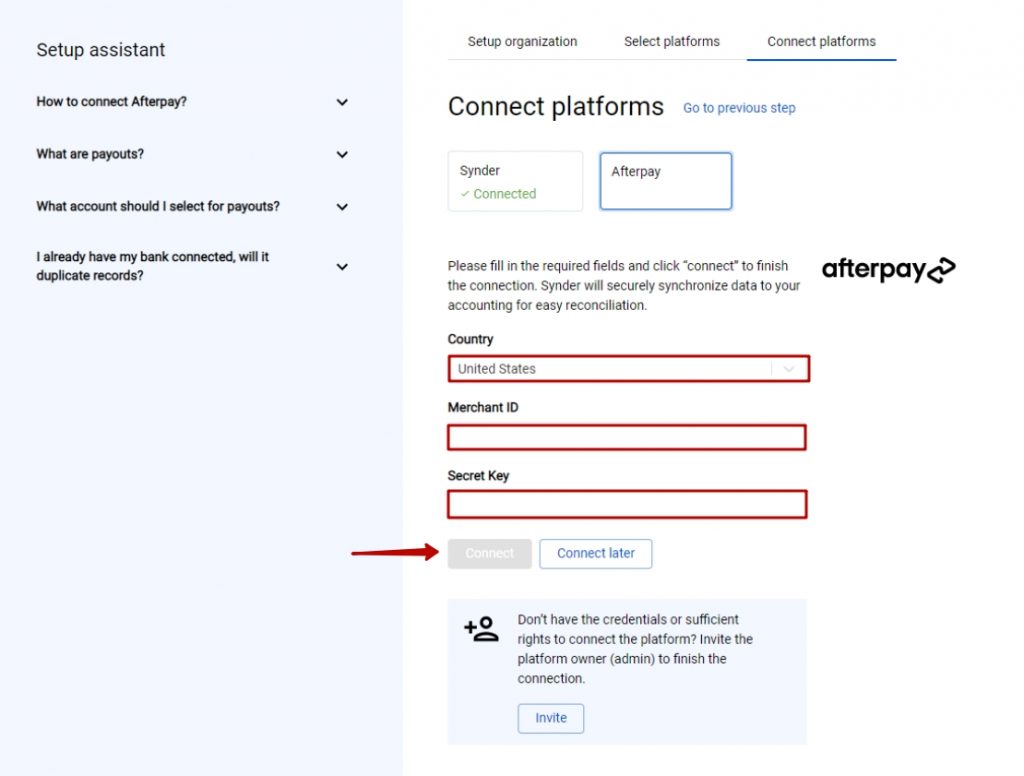 Well done! Now finish the configuration and enjoy an automated data synchronization!
Get in touch with the Synder team via online support chat, phone, or email with any questions you might have so far – we are always happy to help you!
Was this article helpful?