What does an accountant do? What are bookkeeper duties? These topics remain hot because there's often a lot of confusion about it. As a small business owner, you have to do your best to allocate your resources wisely.
Sometimes grasping the difference between bookkeeping and accounting can be tricky. Both bookkeepers and accountants work with your finances, both help make your tax reporting a smooth experience. Still, there are some differences that every business owner needs to know when deciding which to choose for their company.
How to choose a bookkeeper? Do I need one permanently, or can I contact them every so often? Do I only need an accountant if I own a mid or large-sized business? Is an in-house accountant a necessary investment? And finally, how can I find out whether I need a bookkeeper or an accountant, and what is the difference between bookkeeping and accounting in general?
In this article, I'll cover these and some other key questions that may help you choose the better fit for your business.
Contents:
1. Bookkeeping vs. accounting: what is the difference between bookkeeping and accounting?
2. What a small business owner should know: what is bookkeeping?
3. What is the role of the bookkeeper?
4. What a small business owner should know: what is accounting?
5. What is the role of an accountant?
6. Bookkeeper vs. accountant: how to decide what financial specialist is best for your business?
7. Bookkeeping vs. accounting key takeaways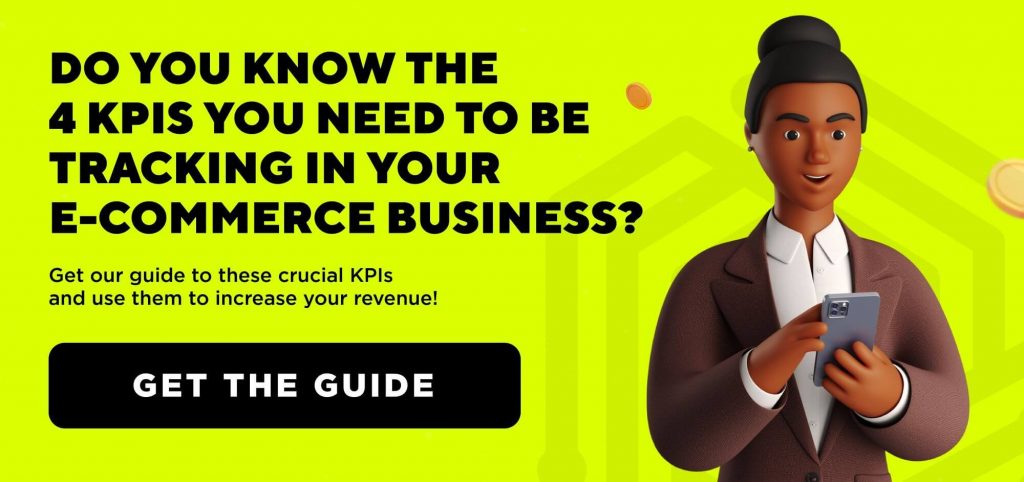 Bookkeeping vs. accounting: what is the difference between bookkeeping and accounting?
The bookkeeper's responsibilities are typically connected with financial transactions and general business administration, while the primary functions of accounting are processing the financial information produced by the bookkeeper and, based on it, generating business insights and providing financial forecasts.
In practice, the distinction can get quite hazy. With many accounting automation solutions available on the market, bookkeepers have been freed from the manual tasks of data entry. Nowadays bookkeepers can use the opportunity to give more insight and sometimes play the role of an advisor.
This way, bookkeeping and accounting can sometimes overlap. But certain points of difference remain: the bookkeeper will likely manage your ongoing financial records, ensuring the accuracy of the data in your books. And what does an accountant do? An accountant will analyze this data, do reporting, give you financial advice, and offer you tax processing services.
Now, let's take a close look at each of the options: Bookkeeper vs Accountant.
| | |
| --- | --- |
| Bookkeeper duties | Purpose of accountant |
| • Recording business financial transactions | • Producing financial statements |
| • Maintaining a chart of accounts, general ledger, and budgets | • Making adjusting entries |
| • Sending out and recording invoices and invoice payments | • Reviewing payroll |
| • Pressing payroll | • Optimizing revenue and expenses |
| • Keeping a balance track of debits and credits | • Performing internal audits |
| • Processing bill payments | • Preparing tax returns |
| • Regularly reconciling every bank account | • Approving tax payments and calculating tax deductions |
| • Singling out items for special tax treatment | • Advising on financial management |
What a small business owner should know: what is bookkeeping?
Among some of the daily, weekly, and monthly operations that the bookkeeper can help you with are:
Transaction recording;
Accounts payable;
Accounts receivable (invoicing);
Payroll processing services;
Expenses and petty cash management;
Bank account reconciliation;
Bank deposits;
Financial statement management (cash flow, balance sheet, income statement).
The main responsibility for a bookkeeper is to be perfectly accurate, that's why there has been an increasing transition to using bookkeeping or accounting automation software to avoid mistakes that come from manual data entry.
What is the role of the bookkeeper?
Bookkeepers provide an essential insight into the financials of the company. They make sure that all financial operations are run smoothly and recorded regularly, and ensure that tax season isn't stressful. They prepare all reports necessary to file taxes in a timely manner.
The bookkeeper can be found working in small, medium, or large business organizations. Bookkeeper responsibilities are keeping track of the company's financial records and documenting them in appropriate journals or ledgers.
Qualifications required for bookkeeping services
The U.S. doesn't have a standardized qualification for practicing bookkeepers. The U.S. Bureau of Labor Statistics states that those practicing bookkeeping should hold at least a high school diploma, backed up by at least 2 to 4 years of job experience.
A lot of U.S. bookkeepers get the American Institute of Professional Bookkeepers (AIPB) certification. It proves that the bookkeeper has signed the AIPB's Code of Ethics and has successfully fulfilled its certification standards.
As you can see, while most states won't require certification for practicing bookkeepers, you can look at experience and AIPB certifications to make sure you're hiring the right professional for a fruitful long-term collaboration.
Hiring the bookkeeper
Hiring the bookkeeper is an important decision which you need to take seriously because it can have a major impact on your company's financial health. Bookkeeper duties are keeping track of your finances and producing regular budget reports, so ideally, they should be knowledgeable about ways to do so.
You can start by asking your colleagues for recommendations and browsing on websites like LinkedIn.
The thing to figure out first is whether you need an in-house bookkeeper or can do with an outsourced one. Typically, businesses hire in-house financial specialists when there's a lot of payroll and invoices to process. If you're a small firm that doesn't do a great deal of payroll, you can start by outsourcing bookkeeping services to someone who would update your books, ideally every month.
How much does hiring bookkeepers cost?
The exact pricing will depend on the amount of work which needs doing, as well as whether you're hiring someone to work in-house or remotely. Recent market prices are typically around $25-$40 an hour, or around $52,000 a year plus taxes and benefits to hire an in-house bookkeeper.
Many outsourced bookkeeping services can start at $500 a month, but bear in mind that this will mean that the bookkeeper will be working for several businesses and won't be as available as an in-house professional.
What a small business owner should know: what is accounting?
Among the primary functions of accounting are to prepare and analyze:
Financial audits
Forecasting
Financial planning and long-term budgeting
Tax returns
Performance optimization
In order to avoid the confusion given by the sometimes blurred lines between bookkeeping and accounting, one can see them as being a part of one accounting cycle. Recording of data is a part of the process, and both contribute to successful tax filing. The results of work done by the bookkeeper allow the accountant to provide business forecasts, that's why many mid- and large-sized businesses will need to hire both.
What is the role of an accountant?
Typically, professionals in bookkeeping and accounting spheres work together. Often the bookkeeper will serve as an expert at using the latest software to track transactions and generate financial reports, while the ultimate purpose of the accountant will be to have a larger perspective in overseeing your business.
They might perform tasks such as budgeting, analyzing, planning, but are unlikely to deal with everyday processes of recording transactions. Accountants are also responsible for providing tax and representation on taxation matters.
Accounting Qualifications
In the U.S. accountants have to have at least an undergraduate degree in accounting, or more rarely in finance. Those wishing to work for larger companies pass the examination necessary to become a CPA, a Certified Public Accountant, who can represent their clients before the IRS, work for a public company, and assist with an array of official bureaucratic and financial matters on all levels.
Hiring an accountant
If your business already has a bookkeeper, but you begin to struggle with legal financial questions, it might be time to hire an accountant. Typically, only larger businesses would need an in-house accountant. But if you work in a very tax specific area, you might think of hiring both professionals for accounting and bookkeeping needs. Otherwise, you can outsource accounting to a CPA firm.
There's a tool called CPA Verify that you can use to do a background check before hiring external help. It will confirm the license and check for any disciplinary action taken against a potential CPA.
Outsourced accounting isn't always cheaper than in-house, so it's good to compare the pricing by getting several quotes.
How much does hiring accountants cost?
The main difference between bookkeeping and accounting professionals is the cost. Hiring an accountant is more expensive than hiring a bookkeeper. According to the Bureau of Labor Statistics, the median pay for accountants in 2020 was $73,180~$78,600. CPA qualified accountants typically earn the most.
Bookkeeper vs. accountant: how to decide what financial specialist is best for your business?
Young businesses often get away with doing their accounting and bookkeeping responsibilities themselves. In the long-run, it wouldn't be financially wise to keep doing that, as many errors might creep in, potentially costing you money and time. There are several telltale signs that you might need to hire professional bookkeeping and accounting help.
Problems with maintaining financial statements;
Struggles with reconciling accounts every month;
Confusion with using the Chart of Accounts;
Issues with cash flow.
Many businesses might only need to hire a bookkeeper and invest in an accountant for tax preparation services during the tax season. Having a bookkeeper that regularly produces financial statements will give you enough data for an accountant to process tax returns.
As the business grows, you might have to enlarge your bookkeeping and accounting team to help you with cashflow for more than just the tax season.
You might want to acquire additional funds for your business to feel more confident securing extra cash for emergency purposes. Diligently processed financial statements over an extended period can be a kind of insurance for you to receive the needed investment. A bookkeeper can assist with producing financial reports regularly.
While the majority of small businesses can follow the model of hiring a bookkeeper for a month-to-month collaboration and investing in accounting help during the tax season, it's important to note that combining both bookkeeping and accounting will certainly guarantee that you're covered.
Bookkeeping vs. accounting key takeaways
Bookkeepers and accountants have a mutual aim to help businesses stay on top of their financial record-keeping, tax filing, and overall financial health. Bookkeepers usually record business transactions into the books, ensuring accuracy and correct categorization. They are also responsible for producing necessary financial statements. In their turn, accountants consult businesses based on those statements and help with taxation. Though their practices generally differ, they may intersect at some points, causing confusion on what specialist could be the best fit for a business. So before you start looking through accountants or bookkeepers to hire a professional, a good rule of thumb is to carefully analyze your business needs and available resources. Then you can decide whether to hire an in-house specialist, outsource bookkeeping or accounting tasks, or turn to a CPA firm.
A notable factor in hiring bookkeeping and accounting professionals is that it can be seen as a real investment, and it often brings you more in revenue and savings than you end up paying. Proper financial management, as well as diligent record-keeping, is crucial for businesses. When you have an established business, even a small one, having the two work together can allow you to feel secure, knowing that financial experts are making sure your business stays in perfect shape. Besides, it could be wise to invest in a powerful accounting automation system that could dramatically help business owners and accounting or bookkeeping specialists to record, manage, and analyze business transactions more efficiently.