Marketing plays a significant role in increasing the visibility of your startup and inevitably boosts growth. That means the marketing strategies that you choose should be proven and tested to effectively transform your business. So, what strategies are reasonable for marketing startups?
If you're new to marketing and have no clue how it works, this post is for you. We explore some of the best strategies that can give you quick results. The suggestions we make here should help you avoid mistakes that threaten the reputation of your startup.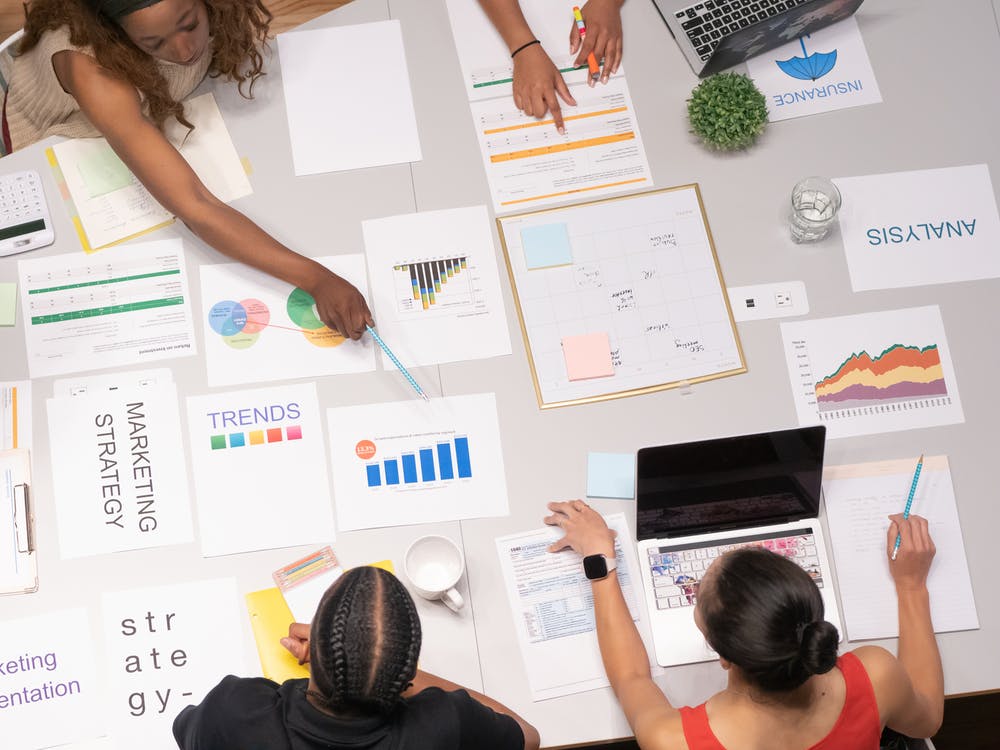 Here are 5 marketing strategies for startups that are worth your time and resources:
1. Social Media Marketing strategy for startups
Over the years, social media has become one of the most effective digital marketing platforms. Every day the number of new users registering to use various social media platforms increases. Statistics indicate that more than 2.4 billion people use it to access news, entertainment, and inspiration.
Interestingly, you don't need to use sophisticated technology to market your startup on social media. You're expected to have a great profile that answers the questions your target audience would most likely ask. But a good profile isn't the only thing you need. You can also do the following on social media to market your startup:
Create ads to appear in news feeds
Post engaging content
Answer questions and respond to comments
Growing your business won't be so difficult if you're persistent in attracting the right followers on social media. The platforms you should target are Facebook, Twitter, Instagram, Pinterest, and the like because of their large user base. Take a look at any leading business or startup agency around your place and you'll see that they're also present on social media.
2. Use a Startup Marketing Agency
Given the challenges associated with few resources when starting up a business, marketing companies for startups are willing to give you a hand. So, one way to market your new business or organization is to hire such agencies. You need to select an agency that specializes in your niche and let them guide your growth process.
In most cases, agencies such as the renowned HypeLife Brands' startup agency provide in-depth marketing knowledge for your startup. Most importantly, they'll guide you in utilizing some free startup resources around you. Also, their expertise can help you to develop your brand. Other benefits of using a startup agency include:
Access to startup experts
Immediate results
Saves your time and money
Reduces chances of failure
3. Sponsoring a Local Event
Various events, especially local ones, are also avenues to market your startup. If you choose the proper ones, you'll attract the right prospects and grow your business. Participation usually isn't costly, you'd only have to pay the organizer a small fee. After transacting, you can promote your startup during the event using:
Booths
Banners
Relevant signs
Stationary
Other relevant materials
Please note that not all local events are good for you. Focus only on those that are most relevant to your line of business. For instance, if your startup deals with health products or applications, the best events to associate with might be marathons, open clinics, and related events in your area. A startup marketing agency can help you choose the right events.
4. SEO Marketing strategy for startups
Your presence on the Internet is also vital as you market your startup. One of the best marketing strategies to use is search engine optimization (SEO). The name might suggest that it is a complex strategy, but the truth is that it's simple. You need to write articles that make it to the top page on Google.
Appearing on Google's top page isn't, however, an easy task. Everyone wants to be there, hence the stiff competition. Thankfully, with the right strategies, it's possible to beat the competition and rank high among your peers in the industry. Here are SEO suggestions that you can try:
Make your website easy for visitors to navigate
Create unique and high-quality content
Keep users with engaging content
Understand all optimization essentials
Note that Google doesn't take into account the nature of the startup or business you're running. If you can provide the right content, you can certainly rank high. Get your SEO strategies right,seek the help of digital marketing agencies for startups and make it to the top.
5. Email Marketing strategy for startups
With email marketing, you can attract customers to your startup either at no cost or at a relatively low cost. All you need is to get the email addresses of potential customers, and you're all set. Then you can send them messages promoting your products, services, and offers. But how do you get their addresses? Well, there are some options that you can try depending on what you need.
One way to collect genuine emails is using your website. Have a newsletter signup form that visitors can fill out whenever they want to engage with you. Another alternative that you can use is to ask potential customers to give you their email addresses. Once you have a list, here are a few tips:
Strive to remain relevant in your emails
Send emails at the right time
Avoid being too promotional
Respond to any questions on time
Consider automating the process
Bear in mind that you should diversify your emails. You can send content, videos, infographics, and other engaging emails to clients. That way you retain them, and within no time you'll enjoy good returns on your investments from your email marketing efforts.
Conclusion
How you carry out marketing activities for your startup determines the success of your business. If you get it right, you grow and beat your competitors. With the right strategies, you can avoid the typical mistakes that startups make. It's all about how you sell yourself to your prospective clients.
People want new things, and there's always a market for the right products and services. Let people know that your company exists. Consider giving a try to the five strategies we've shared and see your startup rise. All the best as you roll up your sleeves to market your products and services!
Author Bio: Dan has hands-on experience in digital marketing since 2007. He has been building teams and coaching others to foster innovation and solve real-time problems. Dan also enjoys photography and traveling.